Kingsley, MI Outdoor Furnaces
Alternative Heating Systems
Alternative Heating Systems is your preferred heating contractor when it comes to outdoor furnaces. We offer pellet to wood furnaces depending on what you want. With our experienced and professional team, we will provide you with complete sales, services, and installations.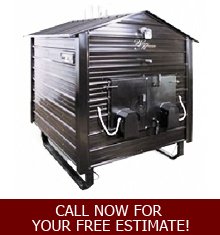 Learn More About Alternative Heating Systems:
Authorized dealer for Wood master and Wood Doctor
Compatible with forced air or broiler
Financing available
Contact Alternative Heating Systems today at 231-263-7516 to know more about our offered services.